SAP Business One vs NetSuite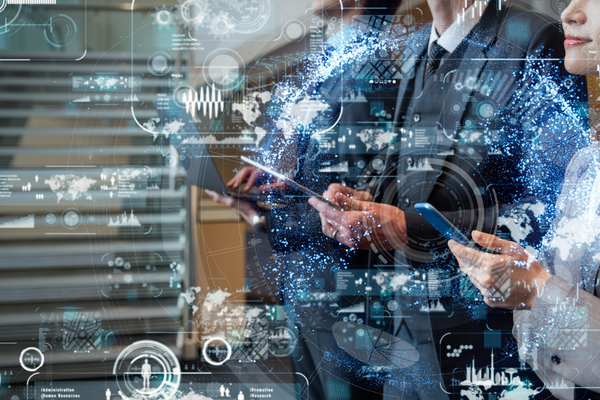 Deciding which enterprise resource planning (ERP) software is right for your business can be a daunting task. There are various factors to consider, including cost, functionality, and scalability. SAP Business One and NetSuite are two of the most popular ERP platforms on the market. Both offer a comprehensive suite of ERP features, but there are some important differences to be aware of when making your decision.
Ultimately, the best ERP software for your business will depend on your specific needs and budget. By comparing SAP Business One vs NetSuite, you'll be able to make an informed decision that's right for growing your business.
What is NetSuite?
NetSuite is a cloud-based software system that offers a suite of enterprise resource planning (ERP) applications. The system includes financials, customer relationship management (CRM), and e-commerce functionality. NetSuite is designed to be used by businesses of all sizes, from small businesses to multinational enterprises. One of the benefits of using NetSuite is that it offers a pay-as-you-go pricing model, which can be more cost-effective than traditional on-premises software solutions.
What is SAP Business One?
SAP Business One is an enterprise resource planning (ERP) software application designed specifically for small and medium-sized businesses. It consolidates core business processes into a single, integrated system, including financials, sales, customer relationship management (CRM), inventory, and operations. The result is a more streamlined and efficient organization that can better compete in today's global marketplace. 
In addition to the benefits of a cohesive system, SAP Business One also offers a high degree of customization. This means that it can be tailored to the specific needs of each business, no matter what size or industry.
Comparing SAP Business One vs NetSuite
Choosing the right ERP system for your business is a significant decision. There are many factors to consider, and it's important to take the time to compare all of your options before making a final choice. When you're evaluating ERP systems, it's important to evaluate things like functionality, deployment, customization, and support. 
The following are main features to consider when comparing SAP Business One vs NetSuite:
Functionality
SAP Business One provides a comprehensive, out-of-the-box solution covering many business areas. It is particularly helpful for the manufacturing industry because it can manage all aspects of production, from materials procurement to finished goods delivery.
In addition, SAP Business One integrates a wide range of systems, enabling manufacturers to share data and processes across the entire enterprise seamlessly. As a result, SAP Business One is a powerful and versatile solution that can help manufacturers streamline their operations with their existing systems and improve their bottom line.
Netsuite and SAP Business One are popular enterprise resource planning (ERP) software suites. However, there are some key differences between the two platforms in terms of functionality. SAP Business One is a more comprehensive ERP solution, offering a wider range of features and functionality than Netsuite. For example, SAP Business One includes manufacturing and supply chain management support, while Netsuite does not.
In addition, SAP Business One offers advanced financial reporting and analysis tools, while Netsuite's financial reporting capabilities are more limited. As a result, SAP Business One is generally considered a more robust ERP solution than Netsuite, as it has made the necessary advancements to its features to provide value in this fast-paced marketplace.
Deployment
SAP Business One deployment boasts a flexible deployment model, including both on-premise and hybrid. As a user, you can add features over time and upgrade when needed. This makes it ideal for businesses that want to grow and expand without worrying about their software infrastructure. On-premise deployment gives you complete control over your data and applications, while hybrid deployment gives you the flexibility to use cloud-based services if you need them.
A major drawback of NetSuite is that it's strictly a cloud-based solution. That means businesses that rely on it may experience disruptions if there are problems with their internet connection. Another downside of NetSuite is that add-ons can be pricey, and they often have hidden costs.
Licensing
When licensing SAP Business One, you'll get access to a dedicated partner for support. The support team will help you with any questions or issues with the software. In addition, the software uses a named user licensing model, which means that each user who needs to use the software must be authorized. The software can only be licensed through authorized retailers. Authorized retailers are certified by SAP to sell and support the software, which enables you to better take advantage of the ERP software. When you license SAP Business One through an authorized retailer, you can be sure that you're getting the best possible price and support for the software.
Oracle NetSuite licensing is more expensive than SAP Business One because it's based on the number of user licenses on the Oracle platform. There are also two types of users on the platform with differing levels of access: Full Access Users and Employee Center Users.

Analytics & Reporting
SAP Business One analytics are robust and offer users an easy-to-use interface for viewing analytics and data. The SAP Business One HANA system provides high levels of data access, allowing users to quickly and easily identify trends and patterns. The system is also highly customizable, allowing users to tailor their views to their specific needs. In addition, the SAP Business One HANA system offers a wide range of reporting features and tools, making it one of the most comprehensive analytics platforms available today. 
When it comes to business analytics, NetSuite falls short in comparison to other software options, including SAP Business One. Part of the problem is that it relies too heavily on third-party software. This can delay the process of getting accurate data for your employees. In addition, the available data is often incomplete and difficult to synthesize. As a result, NetSuite is not always the best option for businesses that need reliable and actionable analytics. 
Customization
While both SAP Business One and NetSuite offer various customizable features, SAP Business One provides more robust personalization options. SAP Business One is the better option for businesses requiring a high degree of customization. It offers a range of tools for updating the system's front-end and back-end to better fit your business reporting standards. In contrast, NetSuite's customization options are more limited, focusing primarily on the front-end user interface. As a result, businesses that need a high degree of flexibility and customization will likely be better served by SAP Business One.
Integrations
SAP Business One is a comprehensive business management software solution that offers a wide range of integrations into other applications. With SAP Business One, you can easily connect to popular platforms like Shopify, HubSpot, and Salesforce. In addition, SAP Business One offers technology connectors for SQL Server, JSON Converter, REST API, and more. This enhances the responsiveness of your business and makes SAP even more robust.
On the other hand, while NetSuite's core offerings are comprehensive, the suite doesn't connect to apps that aren't part of the solution. This lack of integration can limit your ability to use the software to its fullest potential. It may also lead to increasing costs as you try to find workarounds or purchase additional applications. 
Mobile Access
The NetSuite mobile app is a great way to manage your expenses on the go. You can attach copies of receipts and log billable time, so you can keep track of your spending and make sure you are billing clients accurately. The app also integrates with your NetSuite calendar to keep track of appointments and deadlines. However, there are some gaps between mobile and web usage – for example, you can't create or edit invoices on the mobile app – so it's important to familiarize yourself with the web interface before relying too heavily on it. 
The SAP Business One mobile app gives users access to a full suite of functionality, complete with easy-to-use features. This includes real-time data access, so changes are updated with SAP Business One as they happen. Users can also edit information and see data visually, making it easy to work on the go. The app is an essential tool for anyone who needs to be able to access their business information at any moment. With its wide range of features and simple interface, the SAP Business One mobile app is a valuable asset for any business user.

SAP Business One and Support One
Consider key features of your business when comparing SAP Business One vs NetSuite.
SAP Business One is one of the most robust alternatives to ERP systems and provides businesses with extensive value compared to NetSuite. From its flexible deployment to advanced analytics options, we're confident SAP Business One can increase your company's efficiency and productivity — no matter where you are in the business lifecycle. 
Contact us to learn more about how we can help you make the most out of your business, as well as your SAP Business One subscription.
https://supportone.us/wp-content/uploads/2022/10/SAP-business-one-vs-netsuite.png
400
600
admin
https://supportone.us/wp-content/uploads/2021/09/S1Logo-new-300x46.png
admin
2022-09-27 02:32:00
2022-10-06 02:36:23
SAP Business One vs NetSuite